Since Google+'s launch, I've been a big fan of it.  It's often misunderstood as "just another social network" in my opinion, because it's actually far more than that.  And it's not at all a simple "apples to apples" comparison with Facebook.  Facebook definitely has benefits to opening up new communication avenues for parishes and the Church at large, and so does Google+.
Whichever service you prefer, you probably know there are limitations to truly following discussions and effectively managing all of the updates.  Google+'s Circles definitely answered the call for better organizing connections and personally managing discussions.  Google+ Pages provided the means for the organization to connect.  Yesterday the launch of Communities filled a gap that naturally exists with these services.  The gap is providing a place for those with a common interest, but maybe wouldn't necessarily be a normal connection for you or them, to come together.  And you can meet new people this way that have similar interests and connect outside of the group.  This is similar to any group you may encounter even at your own parish such as "Grandparents Parenting Again" or a "Moms Group".
What I personally like about Google+'s Communities is the ability for creators and moderators to organize the discussions within the community itself into smaller categories.  For example, there is a Catholic New Media & Tech Community started by Domenic Bettinelli.  This is a pretty broad category, but the community has "spaces"/categories for discussions in specific forms of "new media" such as parish websites or mobile operating systems.  This really adds some great possibilities for parish communities in my opinion.
For the parish as a "Google+ Community" you would now be able to provide a a great way to really target messages and discussions.  Various ministries or groups could have a category within the parish community on Google+.  The Parish Page can then be a voice as well as a participant if you wanted to.  And don't forget the benefits of Hangouts.
Obviously this is very new and mass adoption by your parish community probably isn't going to happen quickly.  But these are the items that are the foundations for moving forward and truly bridging the gaps we have in connecting and communicating within our parish communities today.  Communities in Google+ is definitely one to look at and keep in mind.  Don't be concerned if you try it (with permission obviously) and don't have a lot of response.  Testing these services out is far better with a small base than a large group.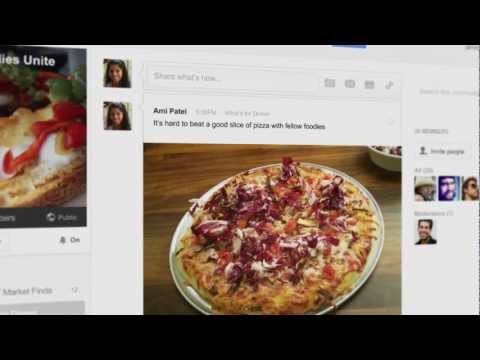 Have you checked out Google+ Communities yet?  What do you think?